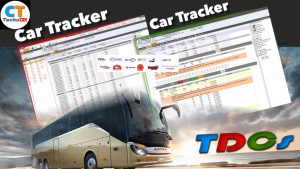 We have prepared a new version with the number 1.3.xxx
The program is written in a more modern programming environment, but the differences are almost invisible to customers.
The most visible change is its name: CarTracker TachoTEK and its icon on the Windows desktop:

This new version is free for all customers with the CarTracker program. It will be put into use on 1.5.2021. The main reason for reprogramming was its better adaptation to Windows 10, support for Nordic fonts, support for all national languages when exporting to Excel.