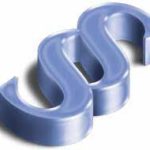 The most important for drivers – recording the crossing of the border in the tachograph
This obligation was already enshrined in the Regulation 1054/2020, but its effectiveness was postponed to 2.2.2022. This is stated in this Regulation on page 16 (11d):
The driver shall insert the symbol of the State he enters after crossing the border of a State at the beginning of his first stop in that State. This first stop shall take place at the nearest possible stopping point or at the border.
(we are looking forward to the columns in front of and beyond the borders)
---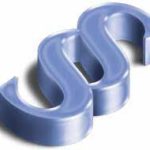 As of 2 February 2022, some points of EU Regulation 1055/2020, which amends EU Regulations 1071/2009 and 1072/2009, will come into force. These changes concern employers, ie transport companies that are obliged to organize the work of drivers under the new rules.
A break at work for drivers of regular passenger transport – it is stated in Slovak Act 407/2021, Article I, point 4) – it is clearly stated here who it concerns, ie drivers of regular passenger transport, popularly "bus drivers".


---

The stay of vehicles in another Member State and cabotage

is regulated by the Regulation

1055/2020
The return of the vehicle to the "home" Member State 8 weeks after its departure is governed by Regulation 1055/2020 in Article 1, point 3b.
The carrier is obliged to organize the cabotage transport in such a way that he performs a maximum of three subsequent cabotage transport operations in the same vehicle within the same (foreign) Member State. The last landing must be within 7 days before leaving the foreign Member State. This is defined in Regulation 1072/2009 – see Chapter III, Article 8, point 2 and is supplemented by 1055/2020 in Article 2, point 4b.